About us
GeneBio Systems Inc. was established in 2011. GeneBio Systems was founded on the strong scientific foundation stemming from our founding team's extensive biotechnological and life science research experience. Our professionals have many years of research and development experience in pharmaceutical, medical device and life science and laboratory products, both in academic and clinical research as well as industrial product research and development. We are a growing biotech company dedicated to help our customers in their research. We are in the greater Toronto area of the province of Ontario, Canada. From the very beginning, we have been a provider of unique custom solutions to our customers/collaborators with a special focus on molecular/cellular biology research and the development of molecular diagnostic assays and kits for clinical testing. More recently, we have formed partnerships with other technology providers to bring their unique products to the Canadian market, along with our own. Specifically, we provide our customers with low-cost, high-value, tools, (i .e. reagents, consumables and equipment) required in life science and biotechnology research, along with a variety of custom services. We work with our technology partners to bring you Sound Science, High Quality, and Great Value, and in many cases we can offer significantly lower prices than your current brands, and/or offer a unique approach. Our company is composed of experienced scientists, as well as veteran sales and customer service professionals, who have developed and supported many new products, over the years, and we are committed to continually offering new innovations. In addition to NGS preparation, we also have a large portfolio of related products, including: DNA/RNA isolation kits for preparing the nucleic acids from your samples, kits/beads for DNA/RNA cleanup, PCR and electrophoresis products, as well as qPCR reagents and master mixes for validating your NGS findings. With our most recent additions to the GeneBio portfolio, we can now offer unique low-cost solutions for every step of your workflow. We welcome the chance to discuss your current NGS and molecular biology workflows with you and to help you address any technical and/or budget concerns that you may have.
>120,000 PRODUCTS, AND A SIMPLE PROMISE:
TO HELP YOU TO BE MORE PRODUCTIVE IN LAB AND SAVE MONEY EACH EVERY DAY.
Partners:
KanPro Corporation is a contract research organization (CRO) headquartered in the Bioscience & Technology Business Center at the University of Kansas. The company is based on successful operations of the KU Enzyme Lab, KU Biochemical Research Services Lab and the KU COBRE-PSF Protein Production Group (PPG). The company is specializing in recombinant protein expression and purification from bacterial, yeast, insect, mammalian cells to cell-free systems.
https://www.kanpro-research.com/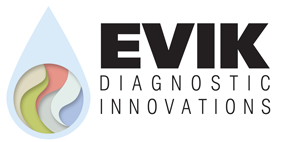 Evik's Single-Assay Beads are precise and durable spheres, each originating from a few microliters of liquid reagent mix. Evik helps assay developers solve the common challenge of assay reagent stability by incorporating reagents into stable lyophilized beads that are versatile for use in micro-fluidic cartridges.
https://www.evikdiagnostics.com/

CUSABIO is a National High-Tech Enterprise with research, production and sales in one. After 12 years of effort, CUSABIO has become a good partner to researchers through worldwide. We are dedicated to providing 60,000+ validated antibodies, 7000+ recombinant proteins, 603+ cytokines and thousands of ELISA kits to global customers in the research fields of cancer, cell biology, immunology, neuroscience, epigenetics, etc. All kinds of our products can meet customers' different demands in various scientific research fields.
Vazyme Biotech is devoted to the development and production of enzymes and antibodies. Our products cover clinical diagnosis, molecular diagnostics, high-throughput sequencing and life science research and other related fields. The company is located in the city of Nanjing, china's ancient capital of the Six Dynasties. Vazyme Biotech is in the front of scenic Qixia mountain, dependent on the regional radiation force of the National Economic and Technological Development Zone of Nanjing. With advanced capability of R&D and cutting- edge technology, Vazyme Biotech will create a new pattern of National Biotechnology.
Founded in 2011, Maestrogen is a biotech instrument company headquartered in Taiwan. Starting from innovation, we develop and offer a wide variety of products including spectrophotometer, DNA and protein analyses, transilluminator, gel documentation system and other innovative research tools.
Air Science® manufactures a complete series of high efficiency ductless fume hoods, ductless workstations, laboratory filtration products, and custom enclosures designed to protect the user, the process and the environment from hazardous vapors, fumes, and particulates.
GDSBio
Founded in 2005 as a high-tech enterprise committed to researching, developing and selling innovative products for the life sciences industry, Dongsheng Biotech takes the technology of PCR as core, focuses on molecular biology ,such as ordinary PCR, qPCR, DNA & RNA electrophoresis and nucleic acid purification, etc.
Dongsheng has realized that product quality is the lifeblood of an enterprise from the very beginning. Targeted and standard production process and quality control system have been established for each type of product to ensure product scale production and quality stability.

Shaoxing ShangYu Mingji Plastic Co., Ltd is a factory who are professional in manufacturing lab disposable consumable products for more than 10 years. After years of development ,we have standard cleanroom workshop with German injection machines and technologies, original design molding team and Quality control team with rich experience. Our company is specialized in universal and low-absorption Pipette Tips which are fit most Brand Pipette, Centrifuge Tube and PCR series. Products are exported to more than 30 countries, such as North America, East Asia, African and Europe.
SORFA is a high-tech enterprise focusing on R&D and production of laboratory consumables. It was listed on the New Third Board in 2015 and now has thousands of products. The SORFA production base covers an area of more than 26,000 square meters, with a purification workshop of over 3,000 square meters of 100,000 grades, and has passed ISO13485:2016 quality system certification, CE certification and FDA certification. SORFA focuses on the research and development and production of consumables for more than ten years, and now has nearly 100 valid authorized patents and more than 30 invention patents. Its products are exported to more than 80 countries and regions, and have gained excellent reputation among users.
Isothermal DNA/RNA Amplification Technology
GeneBio Systems has invented an isothermal nucleic acid amplification technology called DNA Amplification via Scissor-like Structures, or DASL RAPID™ (pronounced Dazzle) which is rapid, sensitive and specific. We are seeking collaborators who needs a good isothermal nucleic acid technology.
Skinny Transport Medium Tube
GeneBio Systems has an improved transport medium technology, which has been validated in a study conducted at the McMaster University. The tubes when used to collect samples by nasopharyngeal, oropharyngeal and other swabs, increase the effective sensitivity of all assays testing the swab samples by an average of 10 fold. Contact us for details.